You'll always worry about being smart enough, clever enough, reading and writing enough. You can always do remedial classes (I did and wow is it easier than when I was a freshman). Here's some things that might help you prepare for the hard parts of grad school.
Therapist
Absolutely necessary. Have you seen the data on anxiety and depression in grad school? I'd hazard a guess that the things that make generally people good at research (perfectionist, obsessive personalities) also make you more prone to things like anxiety. Especially when you consider the inherent uncertainty and lack of control you have in grad school. And that a prof on a power trip can totally screw you over.
Learn to cook
Grad students have zero time and knowing how to cook can make all the difference. Looking for recipes can be overwhelming, but picking up new skills can be a good way to manage stress. I enjoyed going through this Iranian food blog, which has food helpfully categorized. I settled on cooking about 2x per week with some pre-prepped stuff in the freezer, healthy stuff from trader Joe's or just frozen pizza.
Have a hobby
Having a hobby is challenging, as it takes away time from work. They are important exercises in self care. But a hobby can be something academic too. For me, coding became both a hobby and a vehicle for my outreach/volunteering, as well as enhancing my research. I also played around with a Raspberry pi and building my own computers. I've recently gotten into Duolingo. I've had a lot of fun cross stitching these microbes, they are about 2×2 inches and took maybe 30-45 minutes, even though I was a noob.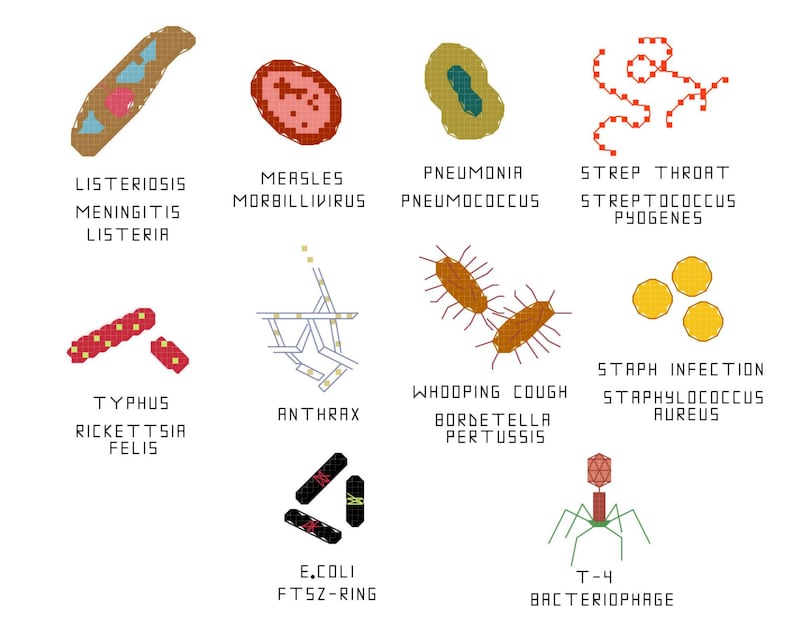 Adult coloring has been big lately, and I've been into this mathematics coloring book. I'm not much of a color-er and these are really fun. Plus they have math facts explaining the images.
Exercise
One of the hardest to accomplish besides cooking, from what I've heard. Exercise and yoga/stretching are probably some of the best hobbies due to their stress-relieving properties. Exercise can often get tied up in body image and diet issues, which is the last thing you need to worry about in grad school. So another reason to get therapy sorted, just in case!
Get a pet
Even if it's just a fish or insects. Cats are totally fine with apartments, especially if they have windows. Taking care of pets helps with time management, regular commitment to something besides you and work.
Volunteer/outreach
In some of the worst moments I always had my outreach work to fall back on. For me, that meant blogging, making websites, and volunteering. Using the skills you learn to do some good can help contextualize what you've been working toward for others.
Support network
This probably only needs to be said for my fellow social weirdos and misanthropes. Friends are easier said than done. Having friends in grad school is so helpful to process some of the weird feelings. Spending time with them can be therapeutic. Online friends are amazing for this reason. Me and my best friend love to just work while on the phone, for the occasional venting about the latest review comment or formatting detail.
Develop your credit
If you have no credit, now is the time. Grad schools are notoriously rampant with reimbursement culture. I've had so many issues with reimbursement, so let me warn you now. I've had my reimbursement reduced a few times, amounting to about $3k in losses (so, ~2 months of grad student salary). Not only that, but I'd be lucky to get reimbursed within 6 months! In my experience, conference travel awards are more reliable, sometimes they'll even give you checks at the conference. EVEN THEN, you have to spend several hundred dollars months before the conference. My credit card has often been the difference between making rent and not. I recommend this card.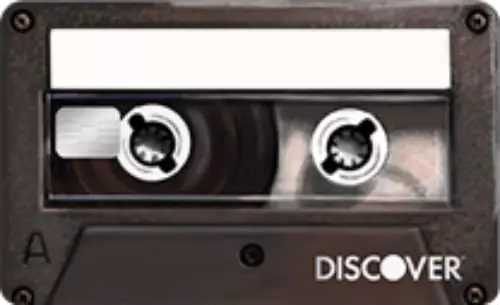 It's a student card from discover with nice cash back bonuses, including for a GPA over 3.0. Plus it's super cute and looks like a cassette tape. Keep in mind a lot of credit cards will offer 12-24 months of 0% APR, which means even if your university takes 8 months to reimburse you you'll be OK. And as you develop your credit, keep your eyes open for similar offers for future conferences.